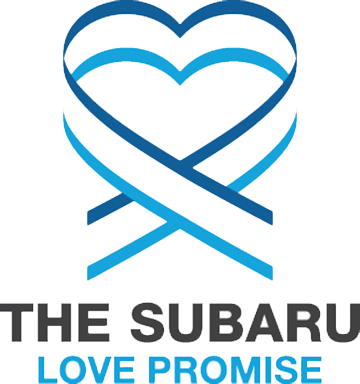 What is the Subaru Love Promise?
Subaru and our retailers believe in making the world a better place and the Subaru Love Promise is our vision of respecting all people. This is our commitment to show love and respect to our customers and to work to make a positive impact in the world.
How is AutoNation Subaru Spokane Valley dedicated locally to the Love Promise?
Subaru like Spokane itself is know for it's community. It is an honor for our village here at AutoNation Subaru to be a part of both. We will facilitate everywhere we can to improve the quality of life for the aged, young, pets and those of us who are not as a advantaged, not only with funds we raise but with hands on activities. Please join us and together we can make life here in Spokane better for all.
Five Mile Prairie View Element
Love Promise Stories from AutoNation Subaru Spokane Valley
Subaru and AutoNation Subaru Spokane Valley believe in making a positive impact on the communities in which we live and work. We uphold that belief through our Love Promise Community Commitment. Every month, we select inspiring stories from customers and partners from around our area who strive to support our collective commitment and feature them here
Autonation Subaru Comforts Cancer Patients - Katie J
On Wednesday, June 26, 2019, Autonation Subaru of Spokane Valley partnered with the Leukemia & Lymphoma Society (LLS) to give 80 blankets and arts and crafts kits to pediatric cancer patients at Sacred Heart Children's Hospital. LLS exists to find cures for cancer and improve the quality of life of cancer patients and their families and Subaru helps LLS by donating critical research dollars to save more lives. This is the first year of this partnership and Sacred Heart was so thrilled to be able to hand out these beautiful, warm blankets and arts and crafts kits to their patients. These gifts are treasured by the patients as they are a welcome reprieve from the tolls pediatric cancer treatment takes on the body. Mary Savage from the Providence Health Care Foundation Foundation greeted Gail Swenson, Sales Manager of Autonation Subaru (both pictured here) and accepted the many boxes of items for patients. Sacred Heart Children's and Providence Health Care Foundation is so thankful to be the recipient of this donation. Thank you for helping the Leukemia & Lymphoma Society fund local life-saving research to beat cancer and provide programs and services for patients in Spokane Valley and beyond.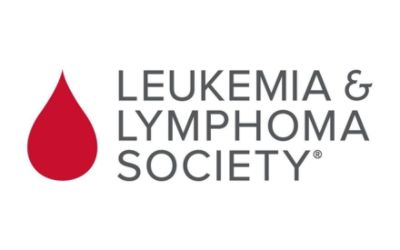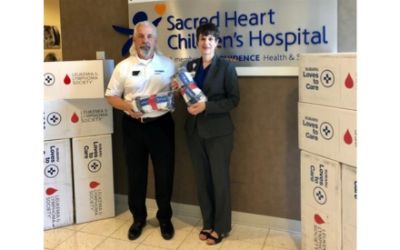 ---
Above and beyond for meals on wheels - mark l
Everyone at AutoNation Subaru has been a valued customer over the last year in either driving routes to help deliver meals to home-bound senior citizens or participating in a number of fundraising campaigns. Last November we teamed up with AutoNation Subaru for their Share the Love event and received a grant for $2500 as a result of their dedication and effort to our cause. Just last week, General Manager Jerry Bick coordinated a "take a test drive" fundraising promotion where autonation donated $10 for each test drive made over a week. That store wide effort raised $470 for the benefit of GSC meals on wheels. These two activities combined for almost $3000 which equates to feeding roughly 30 local home-bound seniors for a month! Both GSC Meals on Wheel clients and staff are impressed, inspired and grateful for the friends that we have made at AutoNation Subaru and we are looking forward to this continued partnership for years to come. It's definitely a win win for everyone!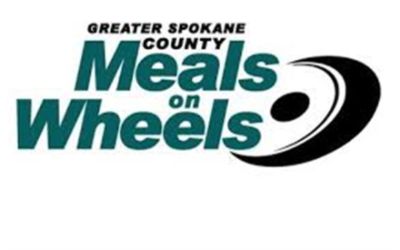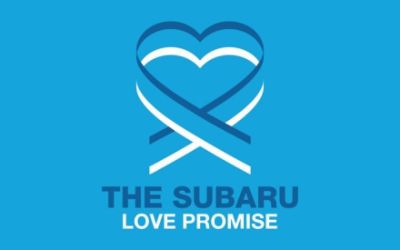 ---
Meals on Subaru Wheels - Mark L
Team Subaru volunteered 11 days,delivered 160 meals over 17 delivery routes across Spokane Valley. The team also helped deliver box fans to those clients who requested them prior to the arrival of the recent heat wave. GSC Meals on Wheels covers the entire county utilizing 40 routes delivering over 400 meals a day - each meal providing ONE THIRD of their daily calories and nutritional requirements. Also, we have determined that for one third of the clients receiving their meals at home, that this lone meal is their only food for the day! And for approximately HALF the clients who receive a meal, the visit by one of our volunteer drivers is the only human contact they have all day!!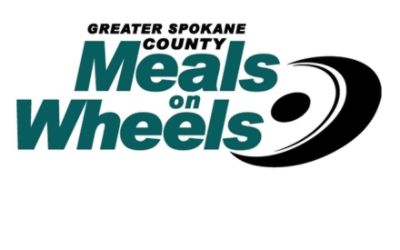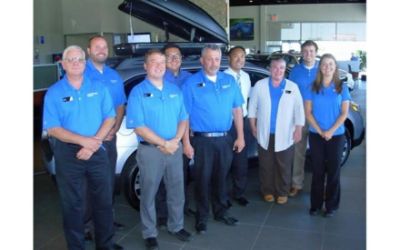 ---
Parade of Paws - Dave R
Spokane Humane Society's 12th Annual Parade of Paws. A fun packed 2 or 4 mile walk to benefit the animals at the Spokane Humane Society waiting for their forever homes.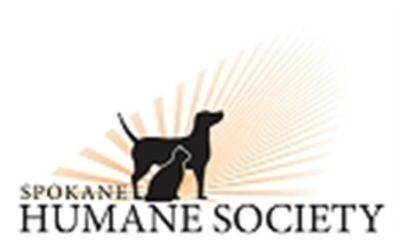 ---
Someone was looking after her... - Evelyn A
On saturday November 22nd one of our sales associate Ethan Berk was driving back from lunch "from the corner of his eyes" saw a 1999 Subaru Outback limited on the side of the road broken down on busy street of sprague ave. He pulled over to assist a very nice older lady 82 years of age, asked if she was ok and then he proceeded back to his dealership "AutoNation Subaru" which is few blocks away to get help. Ethan came back to dealership and brought another sales associate to the trouble 1999 Subaru and both of them push the vehicle to our service department. customer then was given a free loaner vehicle while the vehicle was being repaired. she was very greatful of the kind service Ethan had provided. few day later she pick up her "now" fixed / repaired vehicle and made a side comment to Ethan when she was ready for a new car she would come see him. well; week later on November 29th she came in a bought a new 2015 Subaru Legacy and she is extremely happy with her purchase experience. This sale would have never happen if Ethen did not stop and do a good deed.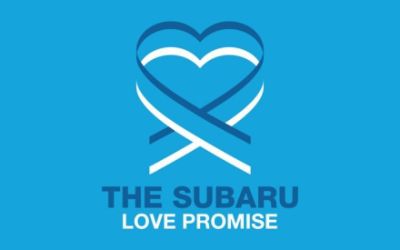 ---